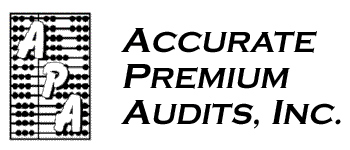 The Audit Solution
Our Territory
APA provides telephone and voluntary audit coverage nation wide and physical audit coverage in twenty two (22) states located east of the Mississippi River, upon request physical audit coverage will be provided nationwide.
Connecticut
Delaware
Florida
Georgia
Indiana
Kentucky
Maine
Maryland
Massachusetts
Michigan
New Hampshire

New Jersey
New York
North Carolina
Ohio
Pennsylvania
Rhode Island
South Carolina
Tennessee
Vermont
Virginia
Washington, DC
West Virginia
Upon request, APA will provide physical audit coverage on a nationwide basis. We have specifically designed this process to meet the needs of our customers that are looking to work with one vendor. APA is able to provide this coverage through a unique network of other insurance service providers who share the same quality and professional standards. APA uses only providers who have been tested and meet the challenge of APA's quality control and time service procedures.

APA is able to make this a seamless process for the carrier. The carrier sends all audit requests to APA. APA then assigns and tracks all audits to outside field auditors and providers. In turn, all audits are sent back to APA for quality review. APA covers all expenses required to complete audits and invoices the carrier at APA's agreed upon rate.

Upon request, APA will provide the carrier with the names of all providers utilized by APA for carrier approval.
Accurate Premium Audits Inc.
PO Box 5512 • Laconia, NH 03247 - 5512
Phone 800-633-8447 • Fax: 603-645-8444 • Email: apa@apaaudit.com