The Audit Solution
Providing accurate premium audits in a
consistent and timely manner
Accurate Premium Audits, Inc. offers a full compliment of auditing including the actual quality review, extension and processing of the final statement of premium adjustment. Our services include, but are not limited to the following:
Worker's Compensation
General Liability
Auto Fleet
Garage Liability
Dealer's Reporting Form
Trucker's Reporting Form
Assigned Risk Business - All Lines
Preliminary / Test Audits
Voluntary / Mail Audits
Telephone Audits
Premium Audit Extensions
We are committed to providing our customers with accurate premium audits in a consistent and timely manner. As a full service premium audit provider, we provide physical, telephone, and voluntary / mail audits, and we will conduct each and every audit in the most professional manner possible.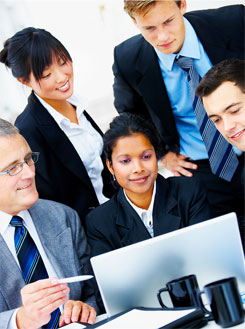 Accurate Premium Audits Inc.
PO Box 5512 • Laconia, NH 03247 - 5512
Phone 800-633-8447 • Fax: 603-645-8444 • Email: apa@apaaudit.com